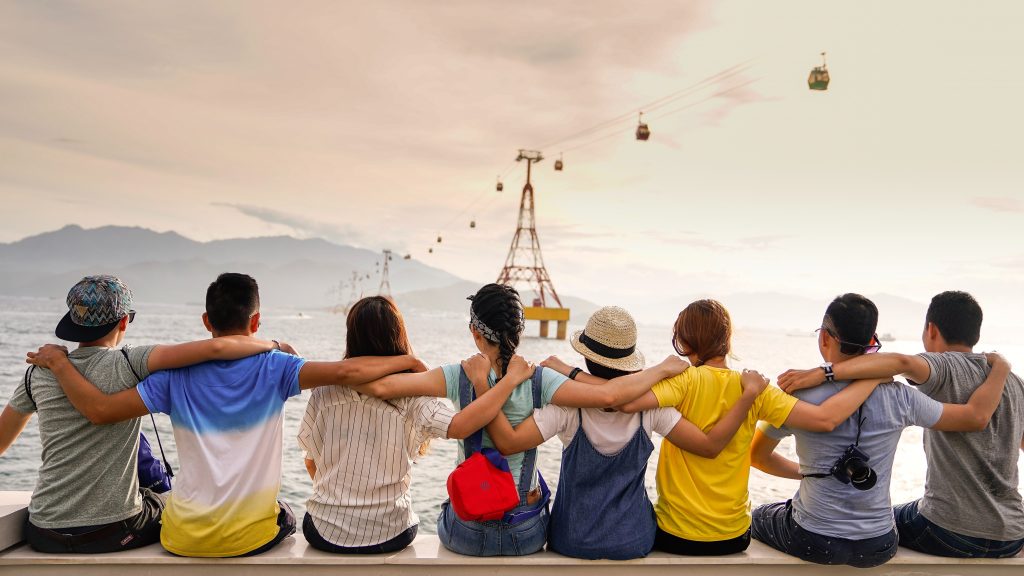 Introduction
Travelling to the United Kingdom (UK) is popular among Australians, thanks to its rich history, vibrant cities, and stunning landscapes. However, when exploring a foreign country, staying connected becomes crucial. In this guide, we will explore various ways Australians can stay connected while travelling in the UK and ensure a hassle-free experience.
Understanding Mobile Network Compatibility
Before you embark on your journey, it's important to understand the differences in mobile network technologies between Australia and the UK. The primary network technology in Australia is GSM, while the UK predominantly uses GSM and 3G/4G LTE. To ensure seamless connectivity, it is advisable to have a compatible phone or device that supports these technologies.
If your phone is locked to your Australian carrier, you may need to unlock it for international use. Contact your mobile carrier to inquire about unlocking and ensure your device is compatible with international networks.
Options for Mobile Connectivity in the UK
Purchasing a UK SIM card: Buying a local SIM card offers several benefits, including cost-effectiveness and convenience. UK SIM cards provide local phone numbers, affordable local call rates, and generous data allowances. You can purchase a SIM card at various locations, such as airports, mobile network stores, or online retailers. Activation is a straightforward process, requiring a simple registration and insertion of the SIM card into your phone.
Several mobile operators in the UK, including EE, Vodafone, O2, and Three, each with its plans and offerings. Research and compare the available options to find a plan that suits your needs in terms of data, voice minutes, and duration of stay.
International Roaming: International roaming allows you to use your Australian SIM card abroad. While convenient, it can be costly, with higher call and data charges. Before relying solely on international roaming, consider checking with your Australian mobile carrier to understand the associated costs and potential limitations. If you choose this option, managing your usage carefully to avoid excessive charges is essential.

Wi-Fi and Internet Connectivity: The UK offers widespread Wi-Fi coverage, particularly in cities, hotels, cafes, and tourist areas. Most accommodations provide Wi-Fi access, and many public places offer free or paid Wi-Fi hotspots. Take advantage of these hotspots to save on data usage. Additionally, you can download mobile apps that help you locate Wi-Fi spots in your vicinity, such as Wi-Fi Finder or Free Wi-Fi Map.
Understanding Data Plans and Packages
Data plans and packages are essential for accessing the internet while travelling. Consider options provided by local mobile operators, such as pay-as-you-go plans or short-term data packages designed specifically for tourists. Compare costs, data allowances, and validity periods to choose the most suitable option.
Tips for Maximizing Connectivity
To make the most of your connectivity while travelling in the UK, keep the following tips in mind:
Use messaging apps: Utilize messaging apps like WhatsApp, Viber, or Skype to stay in touch with friends and family without incurring additional costs.

Download offline maps: Before you leave, download offline maps of the UK to navigate even when you don't have an internet connection.

Disable automatic app updates: Turn off automatic updates to prevent unnecessary data consumption. Instead, manually update apps when connected to Wi-Fi.
Emergency Connectivity Options
In case of emergencies, it's crucial to have reliable connectivity. Save important contact numbers, including emergency services, in your phone. The emergency number in the UK is 999 or 112, which can be dialled for immediate assistance.
Travel insurance is essential when travelling abroad. It covers medical emergencies and provides protection and assistance in case of lost or stolen devices. Make sure to have travel insurance that covers your communication devices and offers support for connectivity-related issues.
Conclusion
Staying connected while travelling in the UK is vital for Australians to navigate, communicate, and stay updated. By understanding mobile network compatibility, exploring options like purchasing a UK SIM card, utilising Wi-Fi hotspots, and considering data plans, you can ensure seamless connectivity throughout your journey. Maximise your connectivity by using messaging apps, downloading offline maps, and managing data usage effectively. And remember to prepare for emergencies by accessing emergency phone numbers and securing travel insurance. With these tips in mind, you can stay connected and make the most of your travel experience in the UK. Happy travels!