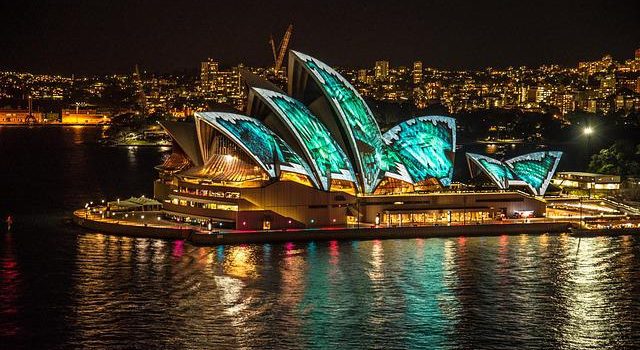 With its stunning landmarks and vibrant atmosphere, Sydney, Australia, is a dream destination for many travellers. From the iconic Sydney Opera House to the picturesque Bondi Beach, the city offers a wealth of attractions and experiences. To make the most of your visit and explore Sydney and its surrounding regions conveniently, booking affordable bus hire in Sydney is essential. This article will guide you through the process of finding the best bus hire service and help you discover the wonderful attractions Sydney has to offer.
1. Introduction
Sydney captures the essence of Australia's natural beauty and cultural significance. With its world-famous landmarks, diverse neighbourhoods, and stunning coastal scenery, it offers something for every traveller. By booking affordable bus hire in Sydney, you can effortlessly navigate the city and its surroundings, ensuring a memorable and hassle-free experience.
2. Exploring Sydney's Iconic Attractions
2.1 Sydney Opera House and Sydney Harbour Bridge
The Sydney Opera House, a UNESCO World Heritage site, is a masterpiece of architecture and a symbol of Australia's artistic excellence.

The Sydney Harbour Bridge, an engineering marvel, provides breathtaking views of the city and the harbour.
2.2 The Rocks and Circular Quay
The Rocks is a historic area with cobbled streets, charming pubs, and boutique shops. It offers a glimpse into Sydney's convict past.

Circular Quay

is a bustling hub where you can catch ferries to explore Sydney's harbour and visit attractions like the Royal Botanic Garden.
2.3 Darling Harbour and Barangaroo
Darling Harbour is a vibrant waterfront precinct with entertainment venues, restaurants, and family-friendly attractions like the SEA LIFE Sydney Aquarium.

Barangaroo

, a revitalised district, features waterfront parks, cultural events, and contemporary dining options.
2.4 Bondi Beach and Coastal Walk
Bondi Beach, famous for its golden sand and great surf, is popular with locals and tourists.

The Bondi to Coogee Coastal Walk

offers stunning coastal views, beautiful beaches, and a chance to explore charming seaside neighbourhoods.
3. Discovering Regional NSW
3.1 Blue Mountains National Park
The Blue Mountains, a UNESCO World Heritage site, is known for its dramatic cliffs, deep valleys, and ancient eucalyptus forests.

Explore scenic lookouts, hike picturesque trails, and visit attractions like the Three Sisters rock formation.
3.2 Hunter Valley Wine Region
The Hunter Valley is Australia's oldest wine region, renowned for its world-class wineries, cellar doors, and gourmet experiences.

Take a wine tour, sample award-winning wines, and indulge in delicious regional cuisine.
3.3 Central Coast and its Charm
The Central Coast offers pristine beaches, lush national parks, and charming coastal towns.

Enjoy water activities, visit wildlife sanctuaries, and unwind in idyllic beachside locations.
3.4 Wollongong and the South Coast
Wollongong, located on the South Coast, boasts beautiful beaches, vibrant cafes, and a relaxed coastal lifestyle.

Experience thrilling outdoor adventures, explore the Grand Pacific Drive, and visit the Kiama Blowhole.
4. Choosing the Right Bus Hire Service
4.1 Factors to Consider When Booking a Bus Hire
Group size and seating capacity requirements

Duration of the trip and itinerary flexibility

Additional amenities and services, such as air conditioning and onboard entertainment
4.2 Comparison of Available Bus Hire Services in Sydney
Murrays Coaches: A leading provider of bus hire and coach charter services in Sydney and NSW

Sydney Charter Bus: Offers affordable minibus and coach hire services with drivers

Cheap Bus Hire Sydney: Provides cost-effective bus hire services with a focus on customer satisfaction

Big Bus Co.: Offers affordable bus hire prices and a wide selection of vehicles

Bus Hire: Provides cheap bus hire options with a reliable service across Australia
4.3 Budget-Friendly Options for Bus Hire
Look for special deals, discounts, or promotional offers

Consider off-peak seasons for lower rates

Opt for shared or group bookings to reduce costs
5. Benefits of Booking Online
5.1 Convenience and Time-Saving
Online booking allows you to browse and compare different bus hire options at your convenience, eliminating the need for multiple phone calls or visits to physical offices.

You can book your bus hire in Sydney anytime, saving valuable time and effort.
5.2 Easy Comparison of Prices and Services
Online platforms provide transparent pricing and detailed information about each bus hire service, allowing you to compare prices, vehicle options, and additional services.

You can read customer reviews and ratings to make an informed decision based on the experiences of others.
5.3 Secure Online Payment Options
Online booking platforms offer secure payment gateways, ensuring the safety of your personal and financial information.

You can make hassle-free payments using various payment methods, such as credit cards, debit cards, or online banking.
6. Reliable Service and Experienced Drivers
6.1 Importance of Reliable Service
A reliable bus hire service ensures punctuality, professionalism, and adherence to scheduled itineraries.

Reliable service minimises the risk of delays, ensuring a smooth and enjoyable travel experience.
6.2 Trained and Professional Drivers
Experienced drivers with knowledge of Sydney's roads and traffic conditions provide a safe and comfortable journey.

Professional drivers prioritise passenger safety and comfort, making your bus hire experience stress-free.
6.3 Safety Measures and Adherence to Regulations
Reputable bus hire services prioritise safety and comply with industry regulations and standards.

They maintain their vehicles regularly, conduct thorough safety inspections, and adhere to all necessary licenses and permits.
7. Testimonials and Customer Reviews
7.1 Importance of Customer Feedback
Reading testimonials and customer reviews helps you gauge the quality and reliability of a bus hire service.

Feedback from previous customers gives you insights into the service's strengths, areas of improvement, and overall customer satisfaction.
7.2 Checking Testimonials and Reviews
Visit the bus hire service's website or online platforms to access customer testimonials and reviews.

Look for reviews that mention aspects vital to you, such as punctuality, customer service, and the condition of the vehicles.
7.3 Ensuring Customer Satisfaction
Choose a bus hire service with consistently positive reviews and testimonials, indicating high customer satisfaction.

Contact the service directly to address any specific questions or concerns before booking.
8. Conclusion
Booking affordable bus hire in Sydney opens up a world of possibilities for exploring the city and its surrounding regions. From iconic attractions to stunning natural landscapes, Sydney offers diverse experiences. By choosing a reliable and budget-friendly bus hire service, you can make the most of your visit, ensuring convenience, comfort, and unforgettable memories.
9. FAQs
Q1: How much does bus hire in Sydney cost?
The cost of bus hire in Sydney varies depending on factors such as the hire's duration, the group's size, and the specific requirements.

Requesting a personalised quote from the bus hire service is best to get an accurate cost estimate.
Q2: Are there any hidden charges when booking a bus hire?
Reputable bus hire services provide transparent pricing with no hidden charges.

However, it's essential to carefully review the terms and conditions and discuss any additional fees or charges before finalising your booking.
Q3: What are the seating capacity options for bus hire in Sydney?
Bus hire services in Sydney offer a range of seating capacity options, from small minibuses to large coaches.

Standard options include 12-seater, 25-seater, and 50-seater vehicles, catering to different group sizes and requirements.
Q4: Can I customise the itinerary for my bus hire?
Many bus hire services in Sydney offer customisable itineraries to suit your preferences and needs.

Discuss your specific requirements with the bus hire service to ensure they can accommodate your desired itinerary.
Q5: Is insurance included when booking a bus hire?
Bus hire services typically include insurance coverage for their vehicles.

However, it's recommended to clarify the insurance coverage details with the service provider to understand any limitations or additional insurance options available.
Design your trip:
If you are looking for an excellent value coach hire, then contact:
Australia https://coachhire.com.au/ 
United Kingdom https://thecoachcompany.co.uk/ 
New Zealand https://thecoachcompany.co.nz/ 
We offer tailor-made solutions for all your transport needs